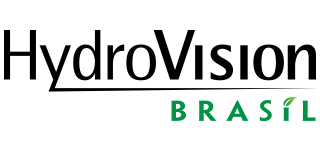 Visit Industrial Info at Booth #C225
October 21 - 23, 2014
São Paulo, Brasil
Transamerica Expo Center

Resources:
Tradeshow Home
Exhibitor Information
Registration Information

Entering its 4th year in 2014, HydroVision Brasil is Brasil's only event dedicated 100% to the hydropower industry. The educational program is designed specifically for individuals working within the utility and private power sectors, as well as engineering and commercial personnel from the equipment manufacturing and consulting fields. The event features content directly relevant to the day-to-day operations of the hydroelectric industry, focusing on solutions and practical approaches to timely issues and challenges.



Visit Industrial Info at Booth #C225
October 21 - 23, 2014
São Paulo, Brasil
Transamerica Expo Center

Resources:
Tradeshow Home
Exhibitor Information
Registration Information

This business to business forum will be continuing for three consecutive days. It is a promotional event that is proposed to facilitate the advancement and growth of the energy and power sectors of the nation and the world as well. This public affair is intended to promote the development of both the industrial and the economical sector of the nation.



Schedule a meeting at the show