Upcoming Events...

IIR's Exclusive 2015 Industrial Market Preview -
Baton Rouge, LA
November 2 - 5, 2014
View Details >>

International Oil & Gas Industry Exhibition & Conference -
Marina Bay Sands, Singapore
December 2 - 5, 2014
View Details >>

Power-Gen International -
Orlando, FL
December 9 - 11, 2014
View Details >>




---
Project-Prohibitive Oil Prices Still A Ways Away
Ultimately, fundamentals remain fundamentals. A product's price is governed according to supply and demand: Low supply and increasing demand lead to increasing prices; high supply and shrinking demand equal lower prices.
Continue Reading >>>
---
North American Spending Indices
Industrial Info has tracked projects with a combined total investment value of $207.18 billion kick off in the U.S., Canada and Mexico from January through September of this year, representing an increase of 29.7% in terms of project value from the same period last year.
Continue Reading >>>
---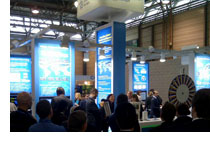 Upcoming Tradeshows & Events
Click below to learn more about upcoming tradeshows where Industrial Info will be exhibiting and events that we will be hosting.
View Upcoming Events >>>
---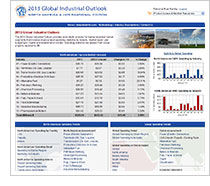 New Products & Resources
Industrial Info has a broad and deep set of resources to support your business-development activities. From maps and databases to executive briefings and customized analytic tools, our resources can help you build a bigger book of business. Start by calling our Member Center today at 1-800-762-3361, or 713-783-5147, or visiting our
Online Store
.
View New Products >>>