Upcoming Events...

Distributech Conference & Expo -
San Diego, CA
February 3 - 5, 2015
View Details >>

Society for Mining,
Metallurgy & Exploration -
Denver, CO
February 15 - 18, 2015
View Details >>




---
North America Construction Starts End Year on Good Note
According to Industrial Info's North American Spending Index, industrial construction starts in the U.S., Canada and Mexico ended on a positive note. Across all three countries, approximately 8,100 capital and maintenance projects spanning the 12 industrial sectors covered by Industrial Info kicked off in 2014.
Continue Reading >>>
---
Crude-Oil Price Collapse Leads to Cutbacks in Capital Spending...
Written by John Egan for Industrial Info Resources (Sugar Land, Texas)--The dramatic decline in crude-oil prices is forcing a number of oil and gas companies to trim their capital budgets. Oilfield service providers are scaling back their 2015 plans as rigs are idled. Energy bankers are bracing for a big hit to one of their most active industry segments.
Continue Reading >>>
---
New Build Report: Pharmaceutical-Biotech Sector to Open 113 New Facilities in 2015 with $4.7 Billion in Capital Investment Potential
Reported by Annette Kreuger, Industrial Info Resources--Scattered throughout North America are 113 reported new facility builds in the
Pharmaceutical-Biotech Industry
that are scheduled to open their doors by the end of the year, according to Industrial Info's Pharmaceutical-Biotech Online Database.
Continue Reading >>>
---
---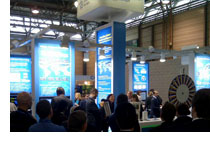 Upcoming Tradeshows & Events
Click below to learn more about upcoming tradeshows where Industrial Info will be exhibiting and events that we will be hosting.
View Upcoming Events >>>
---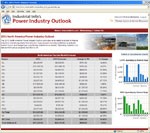 New Products & Resources
The 2015 North American Power Industry Outlook
The newly released North American Power Industry Outlook provides an in-depth analysis of the market trends and statistics driving major project spending opportunities in the power market. Authored by Industrial Info's industry experts, this comprehensive online tool gives you valuable insight into 2015 and beyond. Get detailed spending analysis by market region, fuel type and project type that are derived from actual projects reported by our research professionals. Quarterly updates keep you informed throughout the year on actual performance versus forecasted activity.
Also available for Latin America and Europe!
View New Products >>>