---
Low Prices, Increasing Global Supply Plague LNG Producers
In February last year, we asked the question, "Are U.S. companies being realistic about global LNG prices?" That month, liquefied natural gas (LNG) prices for March 2014 delivery to Asia reached an all-time high of $20.20 per million British thermal units (MMBtu), which had many future LNG producers and exporters in Australia, the U.S. and elsewhere chomping at the bit to complete under-construction LNG projects and commence shipping to these high-dollar markets.
Continue Reading >>>
---
First-Quarter Construction Starts Point to Solid Year for U.S. Food & Beverage Projects
Researched by Industrial Info Resources (Sugar Land, Texas)--Industrial Info estimates that in 2014, the Food and Beverage Industry started construction on more than 1,000 capital and maintenance projects at manufacturing and distribution sites in the U.S. The combined value of those projects was about $14.2 billion, pointing to a solid year.
Continue Reading >>>
---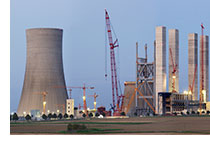 Power Supply Catching Up to Demand as New Generation Comes to North Dakota
Written by John Egan for Industrial Info Resources--Any slowdown in oil and gas project activity in the Bakken Shale may give Basin Electric Power Cooperative (Bismarck, North Dakota) time to catch its breath. Over the last five years, soaring oil and gas drilling and production in that state has created significant new electric load, and the electric co-op serving North Dakota has been running as fast as it can to meet the new load.
Continue Reading >>>
---
---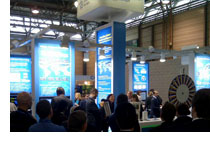 Upcoming Tradeshows & Events
Click below to learn more about upcoming tradeshows where Industrial Info will be exhibiting and events that we will be hosting.
View Upcoming Events >>>
---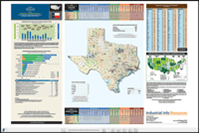 New Products & Resources
The 2015 North American Power Industry Outlook
More than 6,500 major industrial capital and maintenance projects totaling more than $380 billion are planned to start construction in 2015. Planned 2015 project starts range from massive Power, LNG and Alternative Fuels capital projects to planned maintenance turnarounds at smaller plants.
View New Products >>>