Upcoming Events...

IBEW Construction & Maintenance Conference - Washington, D.C.
April 18 - 20, 2015
View Details >>

Gas Compressor Association -
Galveston, TX
April 20 - 22, 2015
View Details >>

Interphex -
New York, NY
April 21 - 23, 2015
View Details >>




---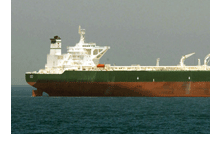 New Study Outlines Benefits of U.S. Crude Exports
In September last year, we wrote about a report from think-tank The Brookings Institution that emphasized the benefits of lifting the ban on U.S. crude oil exports. Another recently published paper by Dr. Kenneth B. Medlock III of Rice University's James A. Baker III Institute for Public Policy continues to make the case for lifting the export ban.
Continue Reading >>>
---
February Spending Indices - Delayed Oil Sands Projects Bring Overall Pullback in Spending Activity
Industrial Info's North American Spending Indices show a downturn in industrial spending compared to last year. However, different industries are showing different spending patterns. Perhaps some of the most telling numbers come from our Spending Gap Index, which measures "project fallout," or the amount of projects that were originally planned to kick off in a given year that have been moved into the future, placed on hold or canceled.
Continue Reading >>>
---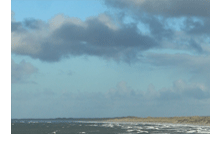 Expert: Proposed NAAQS Rule Would Hit U.S. Industry Hard
Written by John Egan for Industrial Info Resources--On March 17, the public comment period closed for a proposal to tighten ground-level ozone concentrations under the National Ambient Air Quality Standard (NAAQS). The proposed rule, drafted by the U.S. Environmental Protection Agency (EPA) (Washington, D.C.), could result in new set of ozone standards that are "draconian and unachievable," Garry Kaufman, of counsel to law firm Holland & Hart LLP (Denver, Colorado), told Industrial Info.
Continue Reading >>>
---
---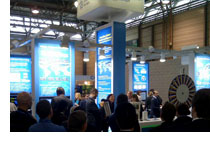 Upcoming Tradeshows & Events
Click below to learn more about upcoming tradeshows where Industrial Info will be exhibiting and events that we will be hosting.
View Upcoming Events >>>
---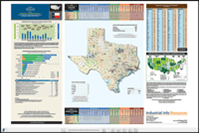 New Products & Resources
The 2015 North American Power Industry Outlook
More than 6,500 major industrial capital and maintenance projects totaling more than $380 billion are planned to start construction in 2015. Planned 2015 project starts range from massive Power, LNG and Alternative Fuels capital projects to planned maintenance turnarounds at smaller plants.
View New Products >>>