---
Most North American Regions Show Less Planned Spending Than Last Year
According to Industrial Info's North American Spending Index, as of March 31 there were only a handful of market regions in North America planning to start projects with a higher combined value during this calendar year than at the corresponding period of 2014. . Among the regions showing year-over-year growth are the U.S. Mid-Atlantic and Southeast market regions and Mexico.
Continue Reading >>>
---
U.S. Solar: Record Year in 2014, Brighter Prospects in 2015 and 2016
Written by John Egan for Industrial Info Resources (Sugar Land, Texas)--The U.S. solar power industry had a record year in 2014, and it may have an even better one this year, as developers work hard to close deals with an eye on the calendar. New-build utility-scale solar power plants--both photovoltaic (PV) and concentrating solar power (CSP)--are eligible for a federal investment tax credit (ITC) of 30% if they are operating by yearend 2016. Homeowners and businesses that install solar units also are eligible for a 30% tax credit, providing those units are operating by yearend 2016. After that date, unless Congress modifies the law, the tax credit will fall to 10%.
Continue Reading >>>
---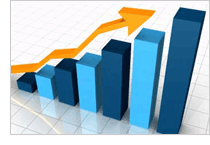 March North American Spending Indices - Project Fallout Increases, but Construction Starts Up
Through March, Industrial Info has tracked capital and maintenance projects valued at $69.37 billion that have begun construction since the start of the year in the U.S., Canada and Mexico. This represents a 4.7% increase in project value from the $66.24 billion seen in the corresponding period of 2014. The number of project starts is also up, rising from 1,700 in 2014 to slightly more than 2,000 through March this year.
Continue Reading >>>
---
---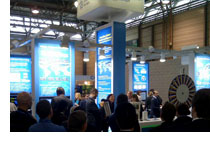 Upcoming Tradeshows & Events
Click below to learn more about upcoming tradeshows where Industrial Info will be exhibiting and events that we will be hosting.
View Upcoming Events >>>
---
New Products & Resources
Canada Industrial Spending Activity Map - 2015 Edition
The 2015 Canada Industrial Spending Activities Wall Map Series illustrates a geographical view of potential projects' concentration, accompanied with the industrial analyses categorized into capital and maintenance. Focused on more than 730 active projects among 558 existing plants set for construction start-up in 2015, these projects reflecting an investment value of over $34 billion USD.
View New Products >>>