---
May Brings Mixed Bag for LNG Project
The month of May has seen steps both forward and back for liquefied natural gas (LNG) projects in North America and Australia. Certain projects in the United States are making headway in development, while others in Canada and Australia are facing setbacks.
On May 7, The U.S. Department of Energy (DoE) finalized its permission, initially granted in September 2013, allowing Dominion Resources' Cove Point LNG facility in Calvert County, Maryland, to export up to 0.77 billion cubic feet per day (Bcf/d) of LNG to countries without a free trade agreement (FTA) with the U.S.
Continue Reading >>>
---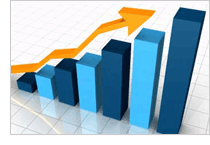 North American Spending Indices - Overall Construction Starts Remain Strong, but Planned Spending Down
From January through April, Industrial Info tracked industrial projects valued at $98.14 billion that kicked off construction in the U.S., Canada and Mexico. The increase represents growth of about $9.5 billion or 10.7% from the same period in 2014. With a few notable exceptions, most industries in the three countries are showing a higher investment in year-to-date project starts, but the Power Industry, which has experienced an $8.1 billion increase in project starts, easily leads other industries. These projects include several windfarms and some very large combined-cycle unit additions at Power facilities in Kentucky and South Carolina.
Continue Reading >>>
---
U.S. Public Evenly Split Over Hydraulic Fracturing
Written by John Egan for Industrial Info Resources (Sugar Land, Texas)--If hydraulic fracturing was a football game, it would be halftime and the score would be tied, according to a recent survey from Gallup (Washington, D.C.). That poll's tie score perfectly reflects the industry's performance on hydraulic fracturing ballot initiatives last November, when it won four contests and lost four others. But the Oil & Gas Industry appears poised for a strong second half, as shown by continued stakeholder outreach campaigns and the advancement of bills in Texas and Florida prohibiting bans on hydraulic fracturing and increased spending on consumer outreach.
Continue Reading >>>
---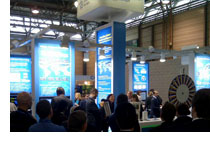 Upcoming Tradeshows & Events
Click below to learn more about upcoming tradeshows where Industrial Info will be exhibiting and events that we will be hosting.
View Upcoming Events >>>
---
New Products & Resources
Canada Power Generating Industry - 2015 Edition
Canada continues to be a world leader in its use of renewable fuel sources to generate power, and more than 63% of the country's operational power units generate renewable energy. Hydropower accounts for more than 50% of the country's 123 gigawatts of generating capacity, making Canada one the world's top hydropower producers.
View New Products >>>