Upcoming Events...

HydroVision - Portland, OR
July 14 - 17, 2015
View Details >>

Power-Gen Africa -
Capetown, South Africa
July 15 - 17, 2015
View Details >>

Nova Fenasucro -
Sertaozinho, Brazil
August 25 - 28, 2015
View Details >>




---
First Half of Year Brings Approximately $112 Billion in North American Project Completions
Although the final numbers are not yet in, as we approach the close of the first half of 2015, Industrial Info is tracking more than 3,200 North American projects valued at approximately $111.9 billion that have been completed or are scheduled for completion during the first six months of the year.
As is usually the case, in terms of both number and value of completed projects, the Power Industry, with about 650 project completions valued at approximately $37.7 billion, leads other industrial sectors. This is followed by the Metals & Minerals Industry, which has $18.9 billion in planned project completions during the first half of the year, and the Oil & Gas Production Industry, with $12.3 billion in planned first-half completions.
Continue Reading >>>
---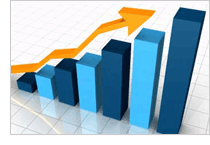 North American Spending Indices - Canada Suffers in Year-to-Date Construction Starts, Planned Spending
According to Industrial Info's Construction Starts Index, year-to-date construction starts across North America are up 11.9% across North America. This growth comes primarily from the U.S. and Mexico, which have shown 31.2% growth and 32.0% growth, respectively. In both countries, the Industrial Manufacturing Industry has shown significant gains in construction starts compared to the same period last year. Canada continues to show an overall decline in the value of industrial construction starts, particularly in the Oil & Gas Production and Metals & Minerals industries, both of which encompass oil sands development in Alberta.
Continue Reading >>>
---
Refiners Plan Big Investments, but Uncertainties Hang Over Global Market
Written by John Egan for Industrial Info Resources--The Petroleum Refining Industry has scheduled a large amount of capital and maintenance work for the near future. But the outlook for project activity is somewhat mixed, because there is a global imbalance between supply and demand for refined products. The risks of operating in some overseas markets may make projects there unattractive, said Chris Paschall, Industrial Info's global vice president of research for the refining industry, in a May 20 webcast.
Continue Reading >>>
---
---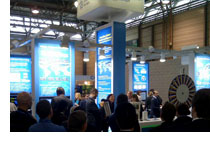 Upcoming Tradeshows & Events
Click below to learn more about upcoming tradeshows where Industrial Info will be exhibiting and events that we will be hosting.
View Upcoming Events >>>
---
New Products & Resources
Canada Power Generating Industry - 2015 Edition
Canada continues to be a world leader in its use of renewable fuel sources to generate power, and more than 63% of the country's operational power units generate renewable energy. Hydropower accounts for more than 50% of the country's 123 gigawatts of generating capacity, making Canada one the world's top hydropower producers.
View New Products >>>