---
Industrial Info Brings 50 New Jobs to Galway
Written by Martin Lynch, European News Editor for Industrial Info (Galway, Ireland)--Ireland's Minister for Business & Employment, Ged Nash, was on hand in Galway to officially open the new offices of market intelligence company Industrial Info Resources (IIR) Europe and announce the creation of another 50 jobs over the next five years.
The event was attended by IIR Chief Executive Officer Ed Lewis, IIR European President Nicola Lynch, Mayor of Galway Frank Fahy, National University of Ireland - Galway (NUI Galway) President Jim Brown and IDA Ireland senior management, among others.
Continue Reading >>>
---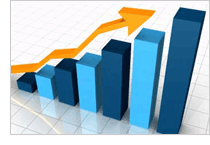 July Spending Indices - Midwest, Northeast Show Largest Year-over-Year Spending Growth
According to Industrial Info's Project Spending Index, at the end of July the value of projects planned to kick off in the U.S. in 2015 was 4% higher than at the same time in 2014. Not all regions have fared equally well. Planned spending in the West Coast market region is down more than 20% from last year, while spending in the Rocky Mountains region and U.S. Southeast are both down more than 10%.
Continue Reading >>>
---
Natural Gas: No Relief in Sight from Low Prices
Written by John Egan for Industrial Info Resources (Sugar Land, Texas)--For natural gas producers, this summer has become a bummer: soaring production, pipeline constraints and weak demand growth have combined to keep prices low. Current low prices are expected to rise only moderately over the next 18-24 months, according to investors buying gas futures on the New York Mercantile Exchange (NYMEX), as well as the U.S. Energy Information Administration (EIA) (Washington, D.C.).
Continue Reading >>>
---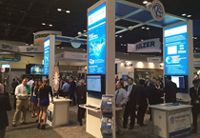 Upcoming Tradeshows & Events
Click below to learn more about upcoming tradeshows where Industrial Info will be exhibiting and events that we will be hosting.
View Upcoming Events >>>
---
New Products & Resources
Gulf Coast Industrial Locator Map Series - 2015 Edition
Industrial Info's 2015 Gulf Coast Locator Map Series identifies and shows plants that are currently in operation or under construction in the Gulf Coast region.
View New Products >>>