---
West Coast, Rocky Mountains Regions Lead U.S. in Renewable Energy Project Development
Industrial Info is tracking more than 1,800 renewable energy projects in the Power Generation Industry that are currently under way or are set to kick off in the future. The projects, not all of which will reach the construction stage, have an estimated total investment value of approximately $293 billion. In terms of value, wind easily eclipses other sources of renewable energy in terms of value, accounting for more than $150 billion in current and planned spending.
Continue Reading >>>
---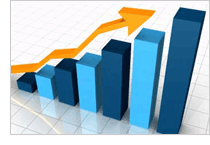 North American Spending Indices - Southwest, Midwest Remain Bright Spots of U.S. Spending
According to Industrial Info's North American Spending Index, the Southwest region of the U.S. has shown the most growth in planned project activity. At the end of September 2014, Industrial Info was tracking $76.42 billion in project activity for the region during the calendar year. At the end of September 2015, planned 2015 project activity was $89.14 billion, a year-over-year increase of 16.7%.
Other regions that have shown spending growth over last year are the Midwest (up $4.74 billion to $1962 billion in planned spending), and the Northeast (up $2.2 billion to $14.87 billion).
Continue Reading >>>
---
New Build Report: Pharmaceutical-Biotech Sector Plans 205 New Facilities with $18.5 Billion in Capital Investment Potential
Reported by Annette Kreuger, VP of Pharma-Biotech Industry Research--Scattered throughout North America are 205 reported new-facility builds in the Pharmaceutical-Biotech Industry, according to Industrial Info's Pharmaceutical-Biotech Online Database. The sites represent a potential total capital investment of $18.5 billion, which translates to a per-site average of about $90 million. The "potential" investment for each site includes initial construction, as well as any reported planned future expansions and subsequent phases.
Continue Reading >>>
---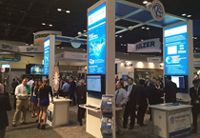 Upcoming Tradeshows & Events
Click below to learn more about upcoming tradeshows where Industrial Info will be exhibiting and events that we will be hosting.
View Upcoming Events >>>
---
New Products & Resources
North America Chemical Processing Industry Potential Spending Activities - 2016 Edition
Industrial Info's North American Chemical Processing Industry Potential Spending Activities Wall Map provides an overview of 2,600+ Chemical Processing Industry projects...
View New Products >>>