---
As LNG Boom Creates Supply Glut, Many Turn to 'Micro LNG' for Small-Scale Solutions
The liquefied natural gas (LNG) market, which has stunned industry observers with its exponential growth in the past few years, may become a victim of its own success. With low prices and weakening demand possibly leaving producers with a costly glut, many are turning to "micro LNG" as an economic alternative. In the U.S. and Canada alone, Industrial Info is tracking 20 LNG-production projects, with a total investment value (TIV) of $11.45 billion, that are set to be completed during the 2016 calendar year.
Continue Reading >>>
---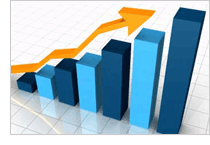 North American Project Spending Fallout - Slight Improvement in 2015, but Oil & Gas Keeps Gap Wide
In the past year, North America has seen a steady, but mixed, decline in the total investment value for projects that are canceled, placed on hold, or have their construction kickoff dates moved out to another year. A little more than $310 billion in projects have been categorized as "fallout," which is a 12.09% improvement from 2014.
Nonetheless, the gap between projects forecast to begin construction and those that actually kicked off is the widest since 2010.
Continue Reading >>>
---
Texas Leads the Nation in Gas-Fired Power Development
Written by John Egan for Industrial Info Resources (Sugar Land, Texas)--Everything's bigger in Texas, including the pipeline of gas-fired power projects under development. Industrial Info is tracking 55 active gas-fired power plants in Texas worth about $26.2 billion, making the state the largest U.S. market for development of gas-fired power generation.
Some of these projects are being developed to meet new electric demand growth. Others will replace generation that are scheduled to be closed due to tougher environmental regulations.
Continue Reading >>>
---
Upcoming Tradeshows & Events
Click below to learn more about upcoming tradeshows where Industrial Info will be exhibiting and events that we will be hosting.
View Upcoming Events >>>
---
New Products & Resources
North America Chemical Processing Industry Potential Spending Activities - 2016 Edition
Industrial Info's North American Chemical Processing Industry Potential Spending Activities Wall Map provides an overview of 2,600+ Chemical Processing Industry projects...
View New Products >>>