Webinar Information
Cost:

Complimentary

Date:

February 12, 2020

Time:

8:00 AM (PST), 10:00 AM (CST), 11:00 AM (EST)

Industries Covered:

Analytics
As technology allows us to gather and store more information than ever before, the challenge of interpreting data into meaningful insights seems to grow more overwhelming. The Market Analytics team will present a webinar on how to obtain key information to aid in making strategic decisions using IIR's data.
Some topics will include
What is IIR Industrial Analytics, and why it is a necessity in today's age?
Examples of how to extract insights from your IIR's industrial data
Applications of IIR's visual analytics using Tableau
Advantages of blending your data with IIR and how to do it
Featured Speakers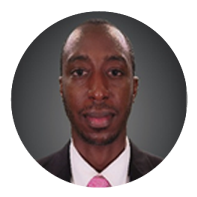 Emeka Akpunonu
Director of North America Analytics

7 Years Tenure with IIR
Emeka Akpunonu Bio
Emeka works as the Director of North America Analytics at Industrial Info Resources in Sugar Land, Texas. In this role, he develops tailored business forecasts and insights for 12 industries including Power, Oil & Gas, Petroleum Refining, Chemical Processing and Metals & Minerals.
Emeka has a diverse cultural and professional background. He obtained his Bachelor's degree in Electrical Engineering from Igbinedion University, Nigeria and his MBA degree from the Bauer College of Business with a focus in statistics and business modeling at the University of Houston in Texas, USA.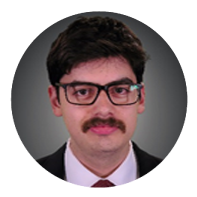 Michael Cano
Product Specialist for Visual Analytics

3 Years Tenure with IIR
Michael Cano Bio
Michael Cano is an Analyst at Industrial info and has been with the company for two and a half years. He holds a Bachelor of Science in Mathematics with Mathematical Finance Option from the University of Houston with a minor in Energy & Sustainability.
Business Insights and Enhanced Decision Making Using IIR Industrial Market Analytics Webinar