Upcoming Tradeshows...

Nova Fenasucro - Sertaozinho, Brazil
August 26 - 29, 2014
View Details >>

Power-Gen Asia - Kuala Lumpur, Malaysia
September 10 - 12, 2014
View Details >>

DUG - Eagle Ford - San Antonio, TX
September 15 - 17, 2014
View Details >>

Rio Oil & Gas - Rio de Janeiro, Brazil
September 15 - 18, 2014
View Details >>


---
Global Sugar Industry Projects Exceed $31 Billion
The Sugar Industry continues to be an important driver of economic development across the world.
Continue Reading >>>
---
July Spending Indices - Oil & Gas, Chemicals Keep North American Spending Strong
At the end of July 2014, there was $363.9 billion worth of projects that were planned to begin construction in North American in the 2014 calendar year.
Continue Reading >>>
---
Northeast, New England Plan $10.6 Billion in Project Starts in Second-Half 2014
The Northeast and New England market regions of the U.S. have industrial projects totaling approximately $10.6 billion that are planned to kick off in the second half of 2014.
Continue Reading >>>
---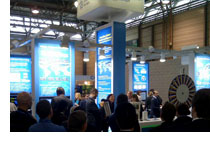 Upcoming Tradeshows & Events
Click below to learn more about upcoming tradeshows where Industrial Info will be exhibiting and events that we will be hosting.
View Upcoming Events >>>
---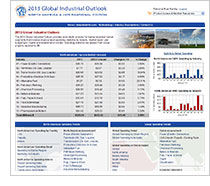 New Products & Resources
Industrial Info has a broad and deep set of resources to support your business-development activities. From maps and databases to executive briefings and customized analytic tools, our resources can help you build a bigger book of business. Start by calling our Member Center today at 1-800-762-3361, or 713-783-5147, or visiting our
Online Store
.
View New Products >>>