Upcoming Events...

Distributech Conference & Expo -
San Diego, CA
February 3 - 5, 2015
View Details >>

Society for Mining,
Metallurgy & Exploration -
Denver, CO
February 15 - 18, 2015
View Details >>




---
November Spending Indices - A Strong Year for Project Spending
North America's year-to-date construction starts continue to show impressive growth. The value of construction starts in the U.S., Canada and Mexico from Jan. 1 through the end of November are up approximately 33% from the same period of 2013.
Continue Reading >>>
---
Industrial Info Tracks $590 Billion in Planned 2015 North American Project Starts
As of mid-December 2014, Industrial Info Resources is tracking more than 8,800 capital and maintenance projects with a combined total investment value of $590 billion that are currently planned to kick off in 2015.
Continue Reading >>>
---
Marcellus Shale Development Creates Thousands of Skilled Craft Jobs
Written by John Egan for Industrial Info Resources (Sugar Land, Texas)--The boom in the Marcellus Shale has led to billions of dollars of capital investment and millions of hours of work for craft laborers that would not have taken place absent oil and gas development, according to labor researchers at the University of Illinois.
Continue Reading >>>
---
---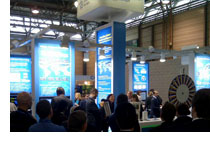 Upcoming Tradeshows & Events
Click below to learn more about upcoming tradeshows where Industrial Info will be exhibiting and events that we will be hosting.
View Upcoming Events >>>
---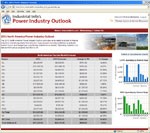 New Products & Resources
Industrial Info has a broad and deep set of resources to support your business-development activities. From maps and databases to executive briefings and customized analytic tools, our resources can help you build a bigger book of business. Start by calling our Member Center today at 1-800-762-3361, or 713-783-5147, or visiting our
Online Store
.
View New Products >>>