Upcoming Events...

Power-Gen Middle East Abu Dhabi, UAE
October 4 - 6, 2015
View Details >>

Nodal Exchange
New York, New York
October 22 - 23, 2015
View Details >>

DUG Eagle Ford
San Antonio, Texas
October 25 - 27, 2015
View Details >>




---
U.S. to See Up to $2.33 Billion in Automotive Project Starts in Fourth-Quarter 2015
U.S. automotive observers have predicted the industry will sell more than 17 million light vehicles this year, marking the sixth straight year of growth following the recession of 2009. According to the latest U.S. Federal Reserve industrial production report, however, the manufacture of motor vehicles and parts in August fell 6.4% from July, the largest drop in more than four years, which in turn could moderate economic growth for the entire third quarter. Still, production in August was 6.9% higher than the same month a year earlier. Industrial Info is tracking 275 active U.S. automotive projects worth $2.33 billion with fourth-quarter 2015 capital and maintenance project kickoffs. This includes 200 plant maintenance projects, worth $223 million.
Continue Reading >>>
---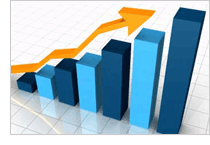 September Spending Indices - Power, Manufacturing Give Boost to Tepid Spending Growth
At the end of August, planned project starts in 2015 are down nearly 3% across the U.S., Canada and Mexico, compared to the same time in 2014. Western Canada, thanks to delays in oil sands projects and accompanying infrastructure has seen the value of its planned project starts slashed in half from last year, from almost $63 billion to $29.7 billion.
However, when viewed by industry, there are a few sectors that have emerged relatively strong this year, in particular the Power and Industrial Manufacturing industries. Planned spending in the Power Industry has jumped from $69.25 billion in 2014 to $87.43 billion this year, an increase of more than 26%. Industrial Manufacturing, which includes freight and commuter rail projects, has risen from $49.6 billion in planned spending at the end of August 2014 to $73.2 billion this year, a $47.6% increase.
Continue Reading >>>
---
Peak Labor Demand Looms for U.S. Gulf Coast
Industrial Info's most recent quarterly update to its Gulf Coast Labor Supply, Demand & Wage Rate Analysis continues to demonstrate that the U.S. Gulf Coast is the hottest region in the country for industrial project activity. The Gulf Coast region between Brownsville, Texas, and Pascagoula, Mississippi, has the largest concentration of future spending of anywhere in the country. Over the next five years, an estimated $284.3 billion will be spent in this region, compared to only $158.2 billion in spending from 2010 through 2014. Labor demand in the region has consistently increased since 2013 and is forecast to reach a peak of 183.5 million hours in 2017, representing growth of approximately 84% from 2013 levels.
Continue Reading >>>
---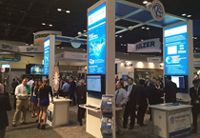 Upcoming Tradeshows & Events
Click below to learn more about upcoming tradeshows where Industrial Info will be exhibiting and events that we will be hosting.
View Upcoming Events >>>
---
New Products & Resources
Gulf Coast Industrial Locator Map Series - 2015 Edition
Industrial Info's 2015 Gulf Coast Locator Map Series identifies and shows plants that are currently in operation or under construction in the Gulf Coast region.
View New Products >>>