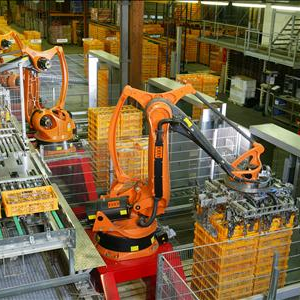 Industrial Info's Food & Beverage coverage includes all aspects of the industry, from production to processing and packaging, to distribution. Our online platform tracks the following sectors: Meat & Poultry, Dairy, Beverages, Agribusiness, and Baked, Frozen & Prepared Foods. Also included in the Food & Beverage Industry is the warehousing and distributing sector as well as the rapidly expanding desalination industry.
Industrial Info's research is regional with some sectors spanning all corners of the globe. We now cover all Food & Beverage segments in North America, Latin America and Oceania, and Europe with Asia on the horizon.
Projects covered in the platform must have a four to six month lead time for equipment requests for quotation (RFQs) or bidding opportunities, and must offer $500,000 or greater in total investment value.
Industrial Info's Global Food & Beverage Industry information provides best-in-class, consistently updated market intelligence on 13,100 operational and pre-commissioned facilities and 6,100 active projects throughout the world, with a total value of approximately $81.68 billion.
Along with plant and project information, contact details for more than 13,400 key decision-makers for projects and 73,000 key plant contacts are consistently verified and updated, providing you with direct access to the people you need to find!
Industrial Info also provides standalone online platform for the Sugar Processing Industry, which contains information on sugar processing plants and associated ethanol production facilities.
Companies engaged in the development, production and packaging of perishable and non-perishable food items and beverage products.
Cooperatives and private corporations engaged in the storage; distribution and milling of agricultural commodities for further processing and/or end users.
Plants and projects involving sugar production for human consumption and ethanol, with coverage of onsite power generation assets and associated ethanol plants.
Companies engaged in dry, frozen and refrigerated food and beverage product storage, including major warehousing and distribution facilities.
Desalination plants and projects that produce water for drinking and irrigation.