A provider of market intelligence, news, data, analysis and insights on trends and developments within energy and industrial sectors.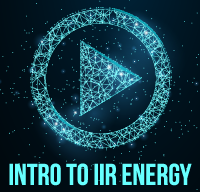 Contact Us
IIR Energy is a dedicated market research organization that delivers critical global supply-side intelligence for the energy markets, allowing traders, analysts, developers and other market participants to make the most informed decisions based on accurate fundamental knowledge. Oil, Natural Gas, Petrochemicals and Power Generation marketers depend on IIR Energy every day, to insure they are in the know on the supply-side picture. Maximize your portfolio and assets by having past, current and future operation capacity output intelligence in an easy-to-use, continually updated data stream.
IIR Energy's bottom-up approach, with "boots-on-the-ground" knowledge, delivers essential market information that affects the supply and demand of global energy assets. Our online database warehouses 30 years of history and 10 years forward of unit-level research across the globe, so you have no gaps in your forecasts. We help energy professionals predict the most accurate prices by gaining the knowledge on outages, turnarounds, new capacity add-ons and more.
Our online database warehouses 30 years of energy market research across 12 distinct industries. More about the database:
On demand access to historical, present and future information. Detailed information on future projects is our expertise.
Separate databases for plants, units, projects and outages/turnarounds.
Bottoms up primary research collected via telephone.
Twice confirmed and continually updated.
IIR Energy serves asset owners, traders, analysts and other market participants with a comprehensive picture of energy assets from a high-level view to granular operational and offline details.
IIR Energy is a division of Industrial Info Resources (IIR), the leading provider of global industrial market intelligence, providing clients with the most accurate and timely project and plant spending intelligence, based on the highest quality-assurance standards in the industry. With IIR's service, its clients are able to access thousands of active project spending opportunities that are directly researched and pre-qualified by IIR's personnel, located in nine research centers around the world. IIR has approximately 550 employees, speaking more than 50 languages, providing quality research based on a single methodology. For more information about IIR, please click here.
---