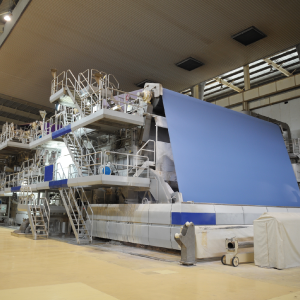 Industrial Info's coverage of the Pulp, Paper & Wood Industry runs from sawmill operations to the manufacturing of the final wood and paper products that we use every day. Detailed information for on-site power plants is included as part of Industrial Info's coverage of the industry.
Industrial Info's Global Pulp, Paper & Wood Industry coverage provides best-in-class, consistently updated market intelligence on 4,400 operational and pre-commissioned facilities and 2,800 active projects throughout the world, with a total value of approximately $97.50 billion.
Industrial Info continues increasing our international coverage of the industry, which now includes detailed intelligence on approximately 75% of active global Pulp, Paper & Wood projects, as well as information on 1,740 facilities outside North America. Current coverage outside of North America is largely focused on South America, with continually expanding coverage of Europe and other world regions.
Along with plant and project information, contact details for more than 4,500 key decision-makers for projects and 26,900 key plant contacts are consistently verified and updated, providing you with direct access to the people you need to find!
Major companies engaged in the manufacturing of pulp feedstock as a product for sale, or as part of an integrated pulp and paper mill.
Manufacturers of paper products and converters for use in sanitary applications, books, magazine or newspaper publishing, stationary and commercial use application, such as filter and adsorbent papers.
Primary producers using pulp produced on-site or purchased pulp to manufacture paperboard products, including boxboard, cardboard, chipboard, clay-coated board, container board and kraft liner board.
Producers manufacturing lumber products such as dimension lumber, boards, studs, timbers, poles, ties, shingles, shakes, siding, lumber (rough, sawed or planed), studs and wood chips from logs.
Manufacturers of hardwood veneer and softwood panels, veneer and plywood composites. Reconstituted wood mills manufacturers producing reconstituted wood sheets and boards such as laminated veneer lumber (LVL), medium density fiberboard (MDF), oriented strand board (OSB), particleboard, wafer board, hardboard and insulated board.
Manufacturers/converters of paper and paperboard products from purchased rolls (feedstock). Items include: printing paper, boxes, corrugated sheets, food cartons, consumer towel & tissue paper, pads, pallets, paper dishes, corrugated & fiberboard pads, corrugated boxes, corrugated containers, display items, fiber cans, fiber cores, fiber drums, fiber or paper tubes, folding boxes, folding cartons, food containers, milk cartons, pallets, paper cups, paper plates, paperboard boxes, partitions & sheets, sanitary containers, cellulose insulation, coated paper, corrugated paper, die-cut paper, die-cut paperboard, disposable diapers, egg cartons, envelopes, facial tissue, filing folders, filter paper, gift wrap paper, grocers bags & sacks, laminated paper, merchandise bags, merchandise bags, multi-wall bags, napkins, paper bags, paper novelties, paper rolls, paper towels, pressed & molded paper, shipping bags or sacks, tablets & pads, tissues, toilet paper etc. from purchased paper or paperboard parent rolls.