Input - IIR Research
Updated Daily
Data Segmentation
Key Performance Spending Indicators
Applied AI &
Machine Learning
Delivery Preferences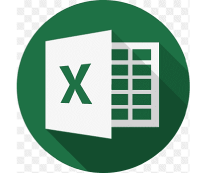 By mobilizing IIR's Asset and Project research datasets, customers can perform deep-dive analytics to gain unparalleled insights on industrial market spending trends across the world.
IIR has the most comprehensive global energy and industrial asset and project research available.
Almost $20 Trillion dollars of active projects and over 330,000+ operational and planned plants being tracked and updated daily.
IIR analysts can produce highly customized analysis tailored to your needs.
Analysis produced is based on utilizing different combinations of IIR's global Datasets, Data Types and Spending Indicators to generate powerful insights on your target markets.
Project analysis can help you identify, the size, location, composition and timing of project spending trends across multiple markets planned for the next 24 months.
Using IIR's asset datasets, analysis can be produced to help size the current operational and future planned plant, unit or equipment trends around the world.
Delivered in IIR's Market Analytics Engine (MAE).
Additional option for delivery via Tableau or PowerBI dashboards.