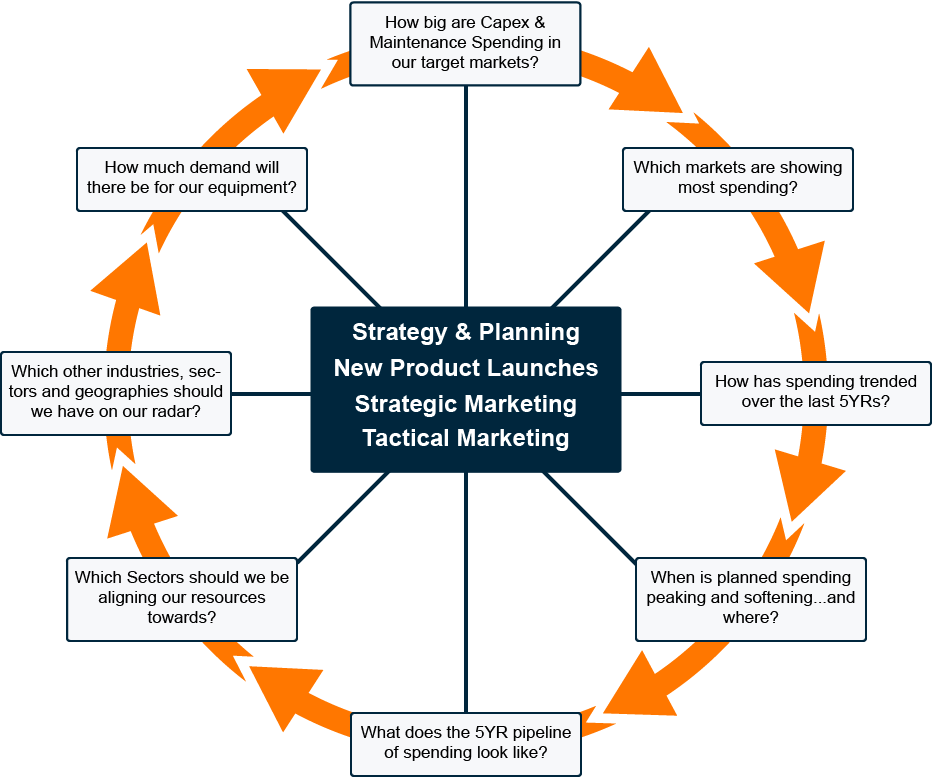 For over 40 years, IIR's 5YR Industrial Spending Forecast has been helping our customers make smarter, faster data-driven decisions
IIR has the most comprehensive global energy and industrial spending forecast available.
Our spending forecast is based on bottom-up modeling of hundreds of thousands of researched capital and maintenance projects, which are continuously expanded and updated by IIR's global researchers.
Our spending forecast model blends together active and put-in-place investments, historical spending trends and key economic indicators to give a 10 Year time-series.
Ability to tailor our forecast to specifically match the industries and geographies you wish to analyze.
Ability to apply one or more of IIR's Equipment & Services Factors to the model to create unique insights on the markets you operate in.
Ability to request additional customized Factors specific to your business.
Our spending forecast is updated quarterly.
Delivered via Tableau, PowerBI or Excel.
Subscribers to IIR's MAE (Market Analytics Engine), can also run their forecast dataset through additional enhanced deep-analysis applications and tools.