The Leading Provider of Global Market Intelligence (GMI™) for Over 40 Years
Serving Equipment Suppliers, Engineering & Technology Firms, Contractors, Unions, Private Equity, Investors, Risk Management, Asset Owners
Who We Are
The industry leader for
Global Market Intelligence ( GMI™ ).
Since 1983, we have been helping companies like yours with the most accurate and timely project and plant spending intelligence, based on the highest quality-assurance standards in the industry.
We provide value for you by reducing the time it takes you to qualify project opportunities.
Our Leadership
Leadership built and growing from a solid foundation
CEO Ed Lewis founded Industrial Info in 1983 and was able to attract effective and seasoned talent, including senior process engineers and plant managers that were taking early retirement due to cutbacks and layoffs brought about by the economic recession of the early 1980s. Together, they built the company's market research methodology and trained the junior staff members who are now part of IIR's leadership team. The company's current research leaders have extensive experience in their respective industries, and together represent more than 256 years of experience at Industrial Info.
Our Mission
Provide 'Best-in-Class' products and services to help our clients succeed
Industrial Info is built around the idea of helping both our clients and employees be as successful as possible.
For our clients, IIR's goal is to help build business legacies for years to come by providing "best-in-class" products and services. The frequency with which Industrial Info verifies its Global Market Intelligence (

GMI™ ), coupled with our other quality-assurance and data-integrity principles, is called the Living Forward Reporting Principle™. This principle ensures that Industrial Info provides the most accurate and timely market intelligence on industrial spending throughout the world.
For our employees, Industrial Info strives to create a work environment in which our employees can learn, grow and be fulfilled in the work they do, as well as being recognized and compensated for their achievements. Creating a workplace of hard-working, loyal employees who care about the company and want to stay with IIR for a long time is absolutely essential to providing the best products and services to our clients.
Being honest and truthful when dealing with our clients and employees is the key element of Industrial Info's corporate philosophy: "Say what you mean, mean what you say, and do what you say you mean."
Our Products
IIR provides Market Intelligence on the Power, Energy and Industrial Infrastructure Markets in one integrated GMI™ Platform that is constantly updated and maintained daily.
Industrial Info's

GMI™ Database is the single data engine powering our product suite, including The PECWeb Dashboard, The Geolocator and the Market Analytics Dashboard, which are now fully integrated into one platform. This approach provides end-users with multiple tools that seamlessly work together to identify, qualify, track, analyze and predict the potential spend within a given market and geography or a Key Account. IIR's

GMI™ Database Platform encompasses Plant, Unit and Equipment Asset detail, Offline Unit Events and Capital and Maintenance Projects in one solution.
Our Offices
View our research and sales offices in 17 locations throughout the world.
Industrial Info Resources has research and sales offices in 17 locations throughout the world. Our staff researches in more than 59 languages, and is available 24/7 around the globe to answer your sales, marketing, and research questions.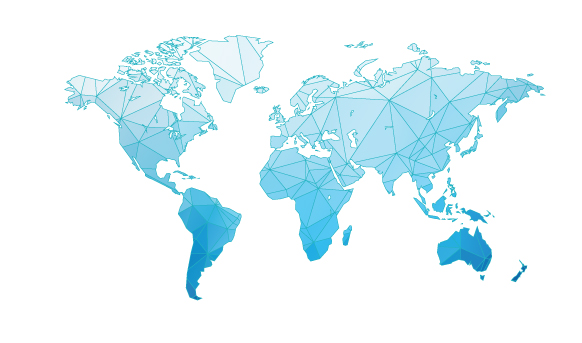 Industrial Info USA
Click for Office Details

Industrial Info USA
Click for Office Details

Industrial Info USA
Click for Office Details

Industrial Info East Asia
Click for Office Details

Industrial Info Latin America
Click for Office Details

Industrial Info Europe
Click for Office Details

Industrial Info Dubai
Click for Office Details
Industrial Info India
Click for Office Details

Industrial Info China
Click for Office Details

Industrial Info East Asia
Click for Office Details

Industrial Info Philippines
Click for Office Details

Industrial Info Oceania
Click for Office Details

Industrial Info Oceania
Click for Office Details

Industrial Info USA
Industrial Info USA
Industrial Info USA
Industrial Info Latin America
Office Phone: +54 351 5892452
Office Hours: M-Th: 7:30AM to 5:30PM, F: 7:30AM to 4:30PM
Email: ventas@industrialinfo.com
Address: Av. Recta Martinolli 5727, 2 Piso. (CP X50021FPO). Cordoba, Argentina | Get Directions
Industrial Info Europe
Office Phone: +353 91 700500
Office Hours: M-Th: 8:00AM to 5:30PM, F: 8:00AM to 4:30PM
Email: info@industrialinfo.eu
Address: Industrial Info House, 5 Ballybrit Business Park, Galway, Ireland H91 NHC2 | Get Directions
Industrial Info Dubai
Office Phone: +971 445 74382
Office Hours: M-F: 8:30AM to 6:30PM
Email: dubai@industrialinfo.com
Address: Building No.1, Office 103, Dubai Media City, Dubai, United Arab Emirates | Get Directions
Industrial Info India
Office Phone: +91 11 68180001, +91 11 68180002
Office Hours: M-F: 8:00AM to 5:30PM
Email: india@industrialinfo.com
Address: Suite 601, Palm Court, MG Road, Gurugram (Gurgaon), Haryana 122001 | Get Directions
Industrial Info China
Office Phone: +86 10 8813 1195
Office Hours: M-F: 8:00AM to 5:00PM
Email: japan@industrialinfo.com
Address: Building No.21, Zhongguancun Internet C&C Industrial Park, Haidian District, Beijing, China 100142 | Get Directions
Industrial Info East Asia
Office Phone: +82 2 3468 3835
Office Hours: M-F: 9:00AM to 6:00PM
Email: korea@industrialinfo.com
Address: Shinil Building, #5014, 425, Teheran-ro, Gangnam-gu, Seoul, South Korea | Get Directions
Industrial Info East Asia
---
Industrial Info Philippines
Industrial Info Oceania
Industrial Info Oceania