Long-Term Service Agreements
LTSA and Nested Contractor Information at the Plant and Unit Level
Long-Term Service Agreements
Industrial Info's Long-Term Service Agreement (LTSA) coverage tracks the details of LTSAs and preferred contractors at 12 industrial markets across the globe.
The LTSA market intelligence helps recognize key third-party players in the daily operations of plants, identifies opportunities to pursue associated maintenance or capital work, and detects key competitors specific to a plant. Narrow your search by using your own criteria to track LTSA contractors by geography or company. Build queries around LTSAs that are expiring in specific time periods, or discover where certain LTSA contractors are currently contracted, and for what type of craft or trade.
In the Power Industry, IIR also tracks unit LTSAs, with details on heavy-frame combustion turbines, and wind turbines around the world.
Each LTSA profile includes:
Type of Agreement
Agreement Status
Contract Duration
Contract Start Date
LTSA Company Name
Outsourced Operations Company (Where Applicable)
Key Contacts
Contact us today for more information on the platform!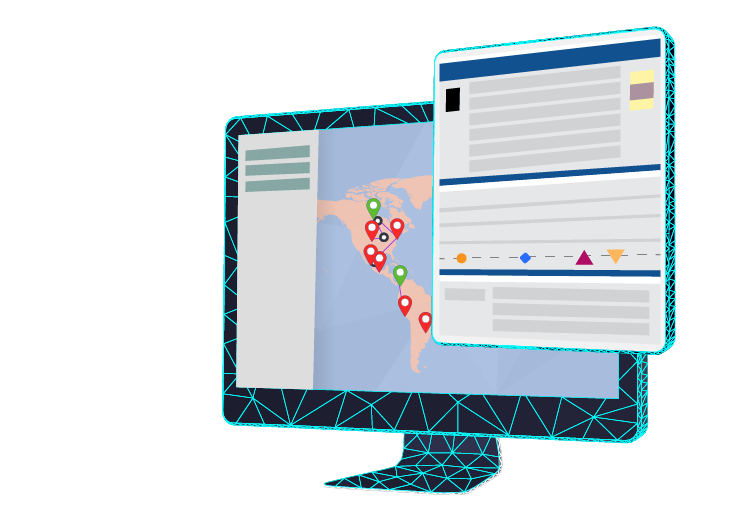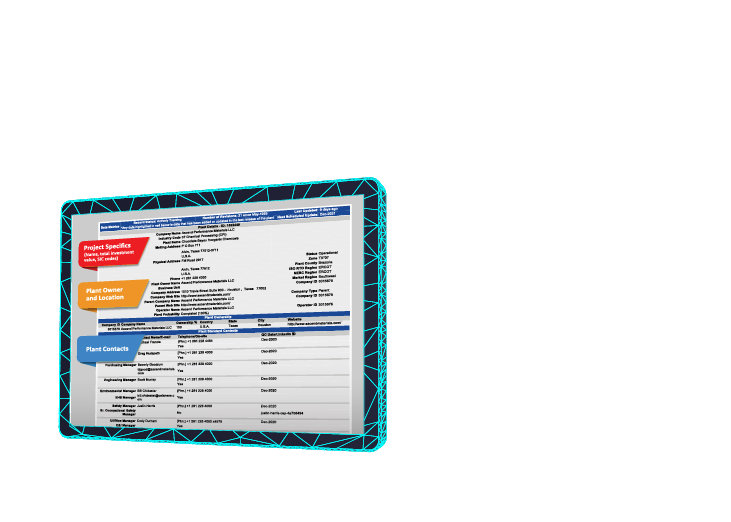 (Click image for a sample report)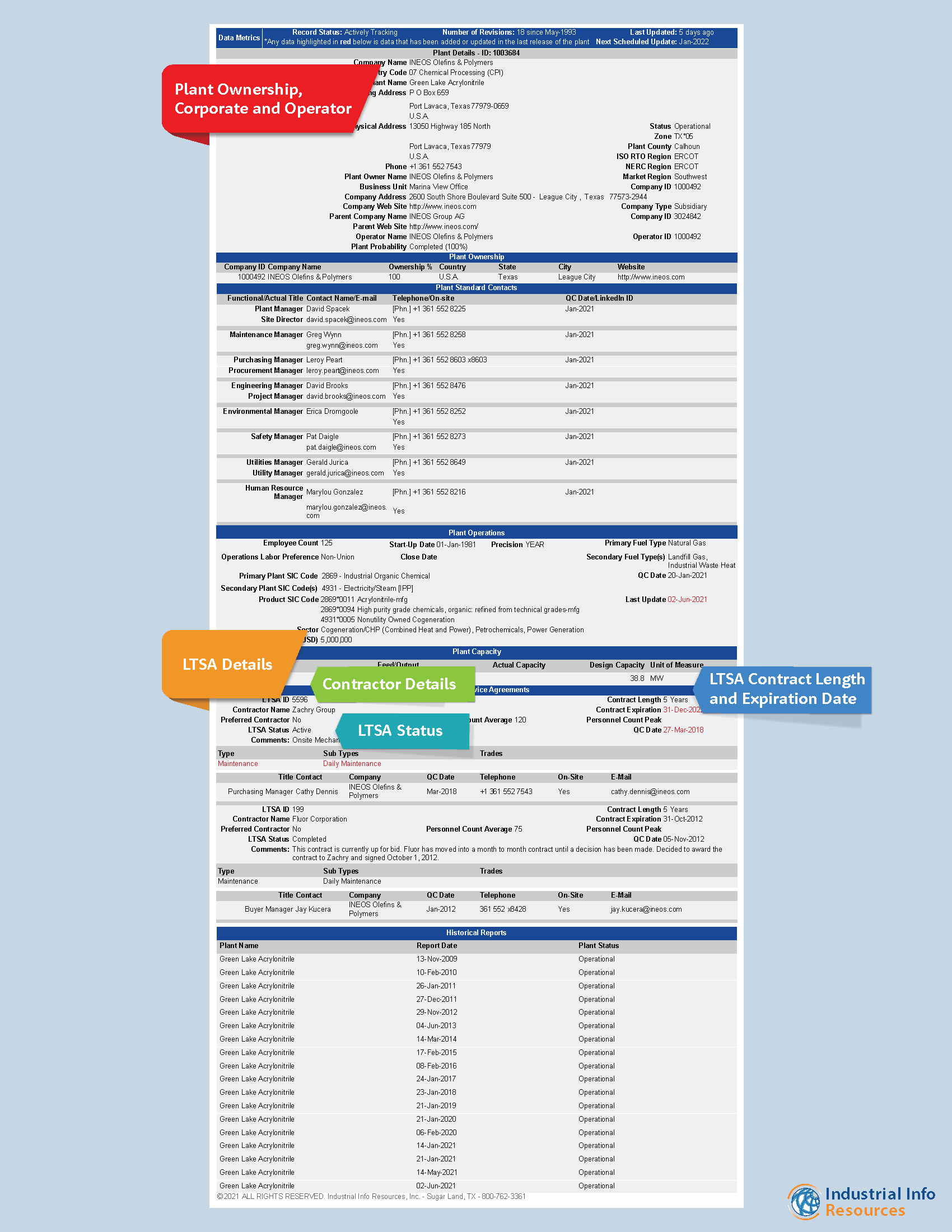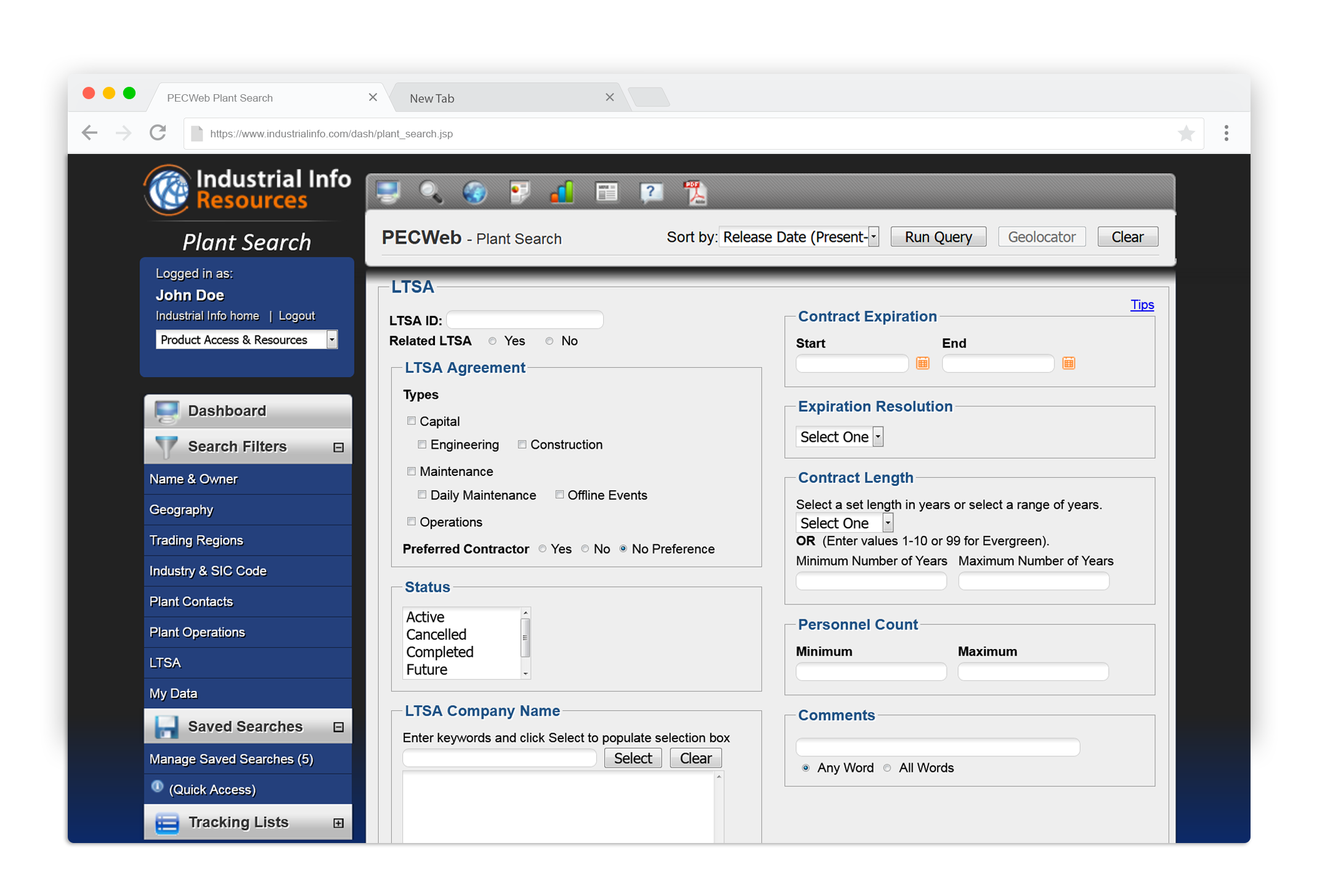 View The Industries We Cover