Project Database
Industrial Capital and Maintenance Project Coverage
Project Database
Access industrial capital and maintenance project reports on active, future, ongoing, completed, on-hold and canceled projects globally.
The PECWeb Platform offers many different search criteria, enabling users to obtain high overviews or extremely specific results for industrial projects by industry, geography, SIC codes and more. Key project decision makers and their contact information is included.
Request More Info
Other searchable criteria include:
Plant parent/owner/operator
Project total investment value
Project status (Active, Canceled, Complete, On Hold, Unconfirmed)
Timing for project kickoff, AFEs, bid docs, RFQs and completion
Kickoff slippage
Union status
Key equipment needs, environmental requirements, key engineering needs, and utility requirements/energy needs, and more
Industrial Info regularly verifies and updates each Project Report, providing the most accurate, up-to-date information available. If additional information or details are required, the "Ask Us" feature allows users to directly contact our researchers, who will respond to your request within 24 to 48 hours.
Contact us today for more information on the platform!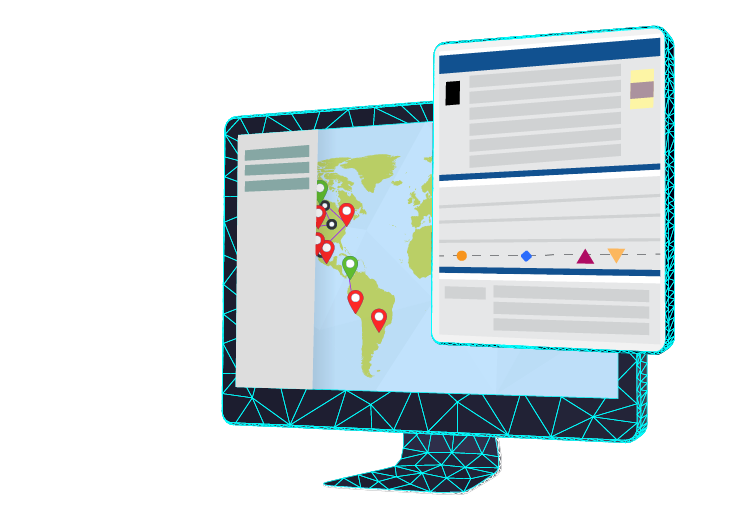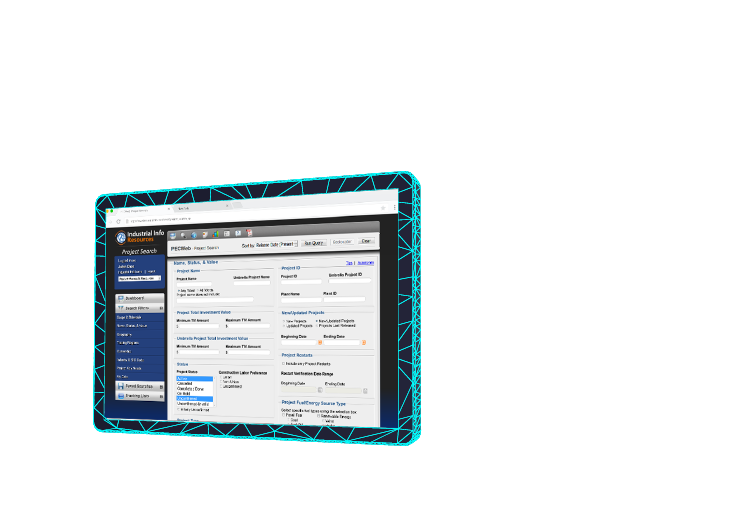 (Click image for a sample report)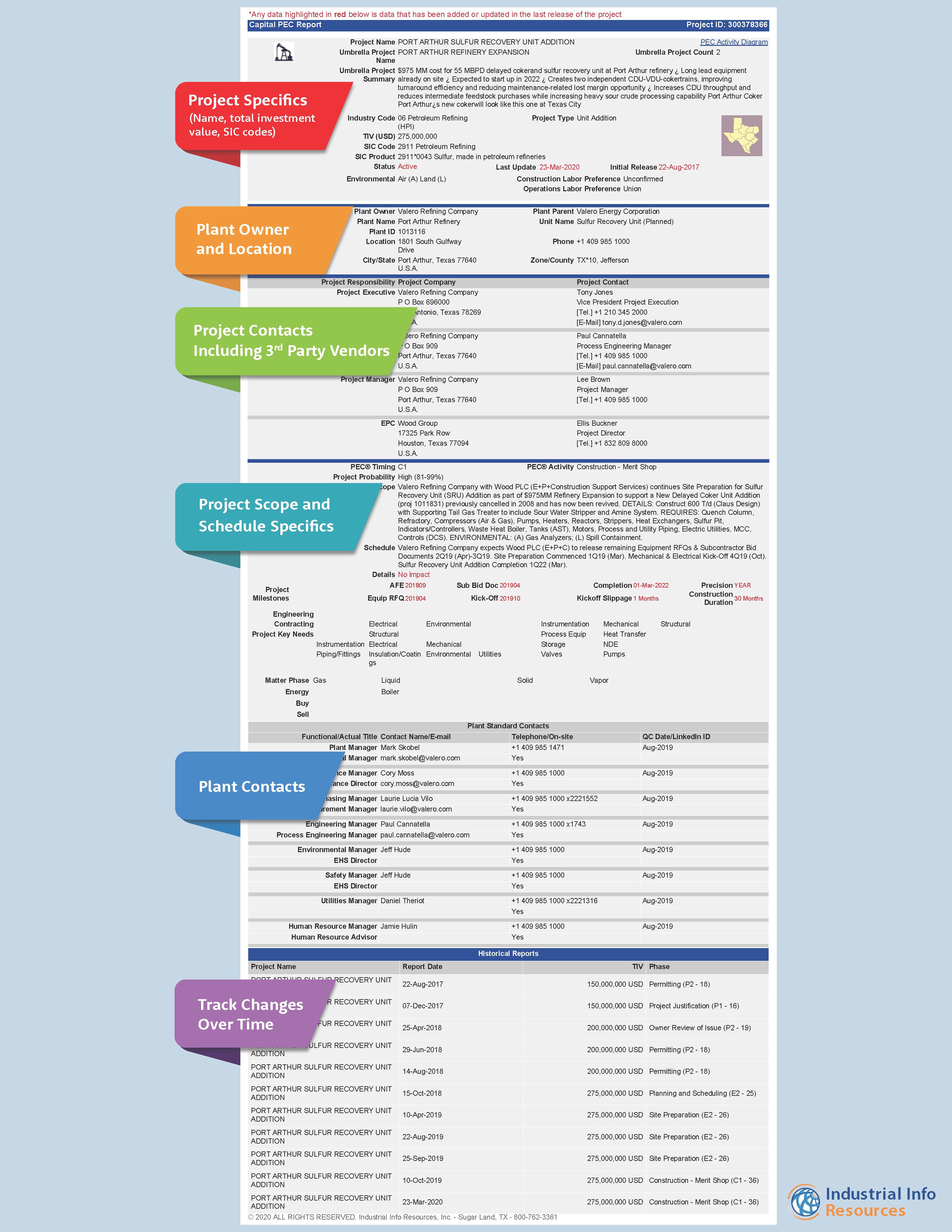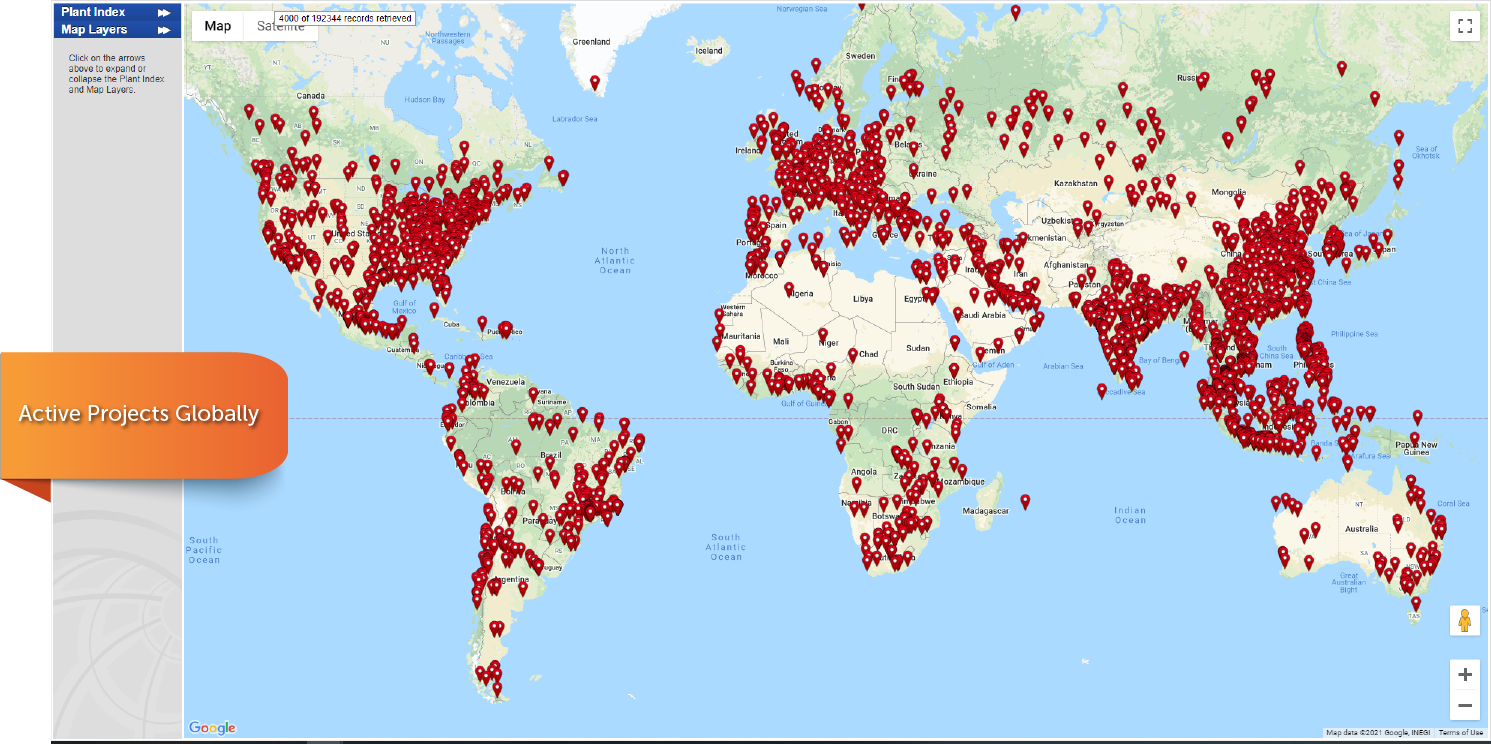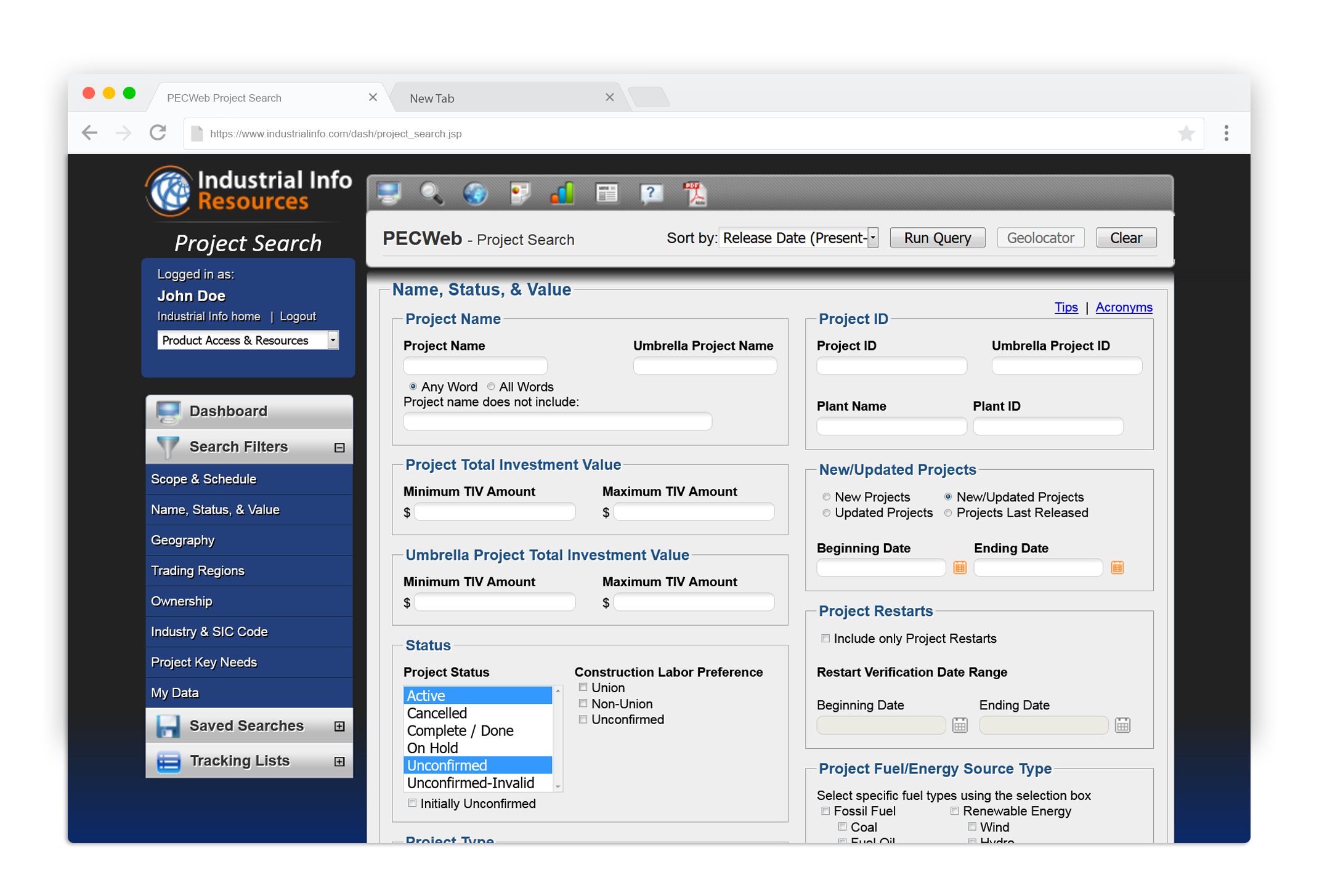 View The Industries We Cover