Unit Maintenance Events
Planned and Unplanned Maintenance Activity
Unit Maintenance Events
Industrial Info tracks maintenance events for all industries. Major planned maintenance event reports provide project specific details such as the project scope and schedule, the size/budget, and project specific contacts.
However, for certain industries, Industrial Info's maintenance coverage additionally includes both all planned and unplanned events beginning at the unit level. IIR identifies unit outages, shutdowns and turnarounds at Power Plants, Refineries, Pipelines, Chemical Plants, Terminals, and Oil & Gas Production and Processing plants.
Planned and unplanned maintenance events are thoroughly monitored by our research teams and are continually updated as additional details are uncovered. If additional information or details are required, the "Ask Us" feature allows users to directly contact our researchers, who will respond to your request within 24 to 48 hours.
Contact us today for more information on the platform!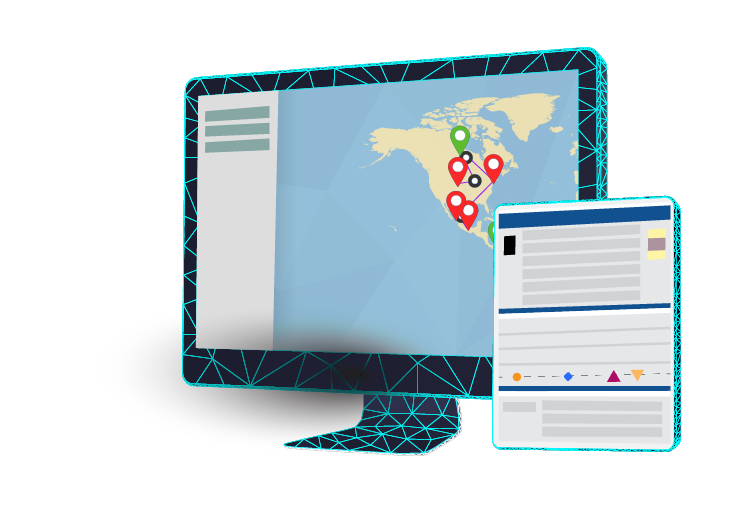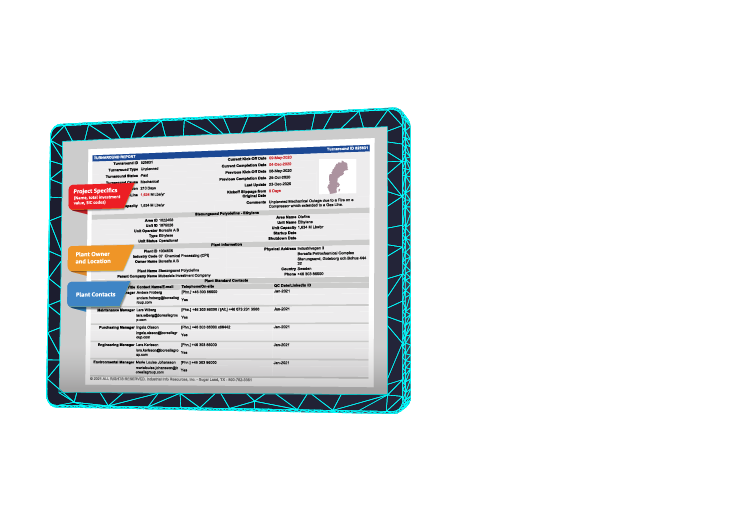 (Click image for a sample report)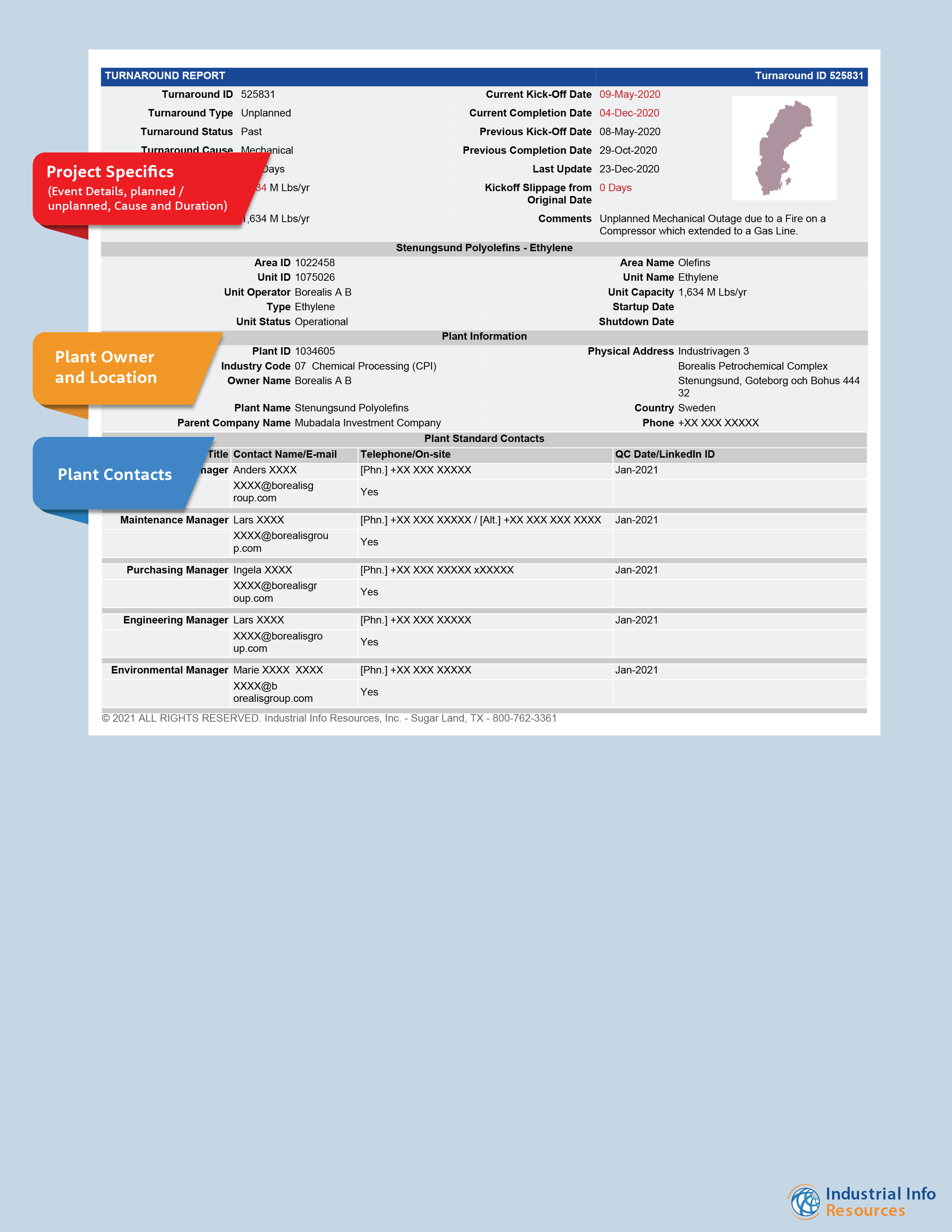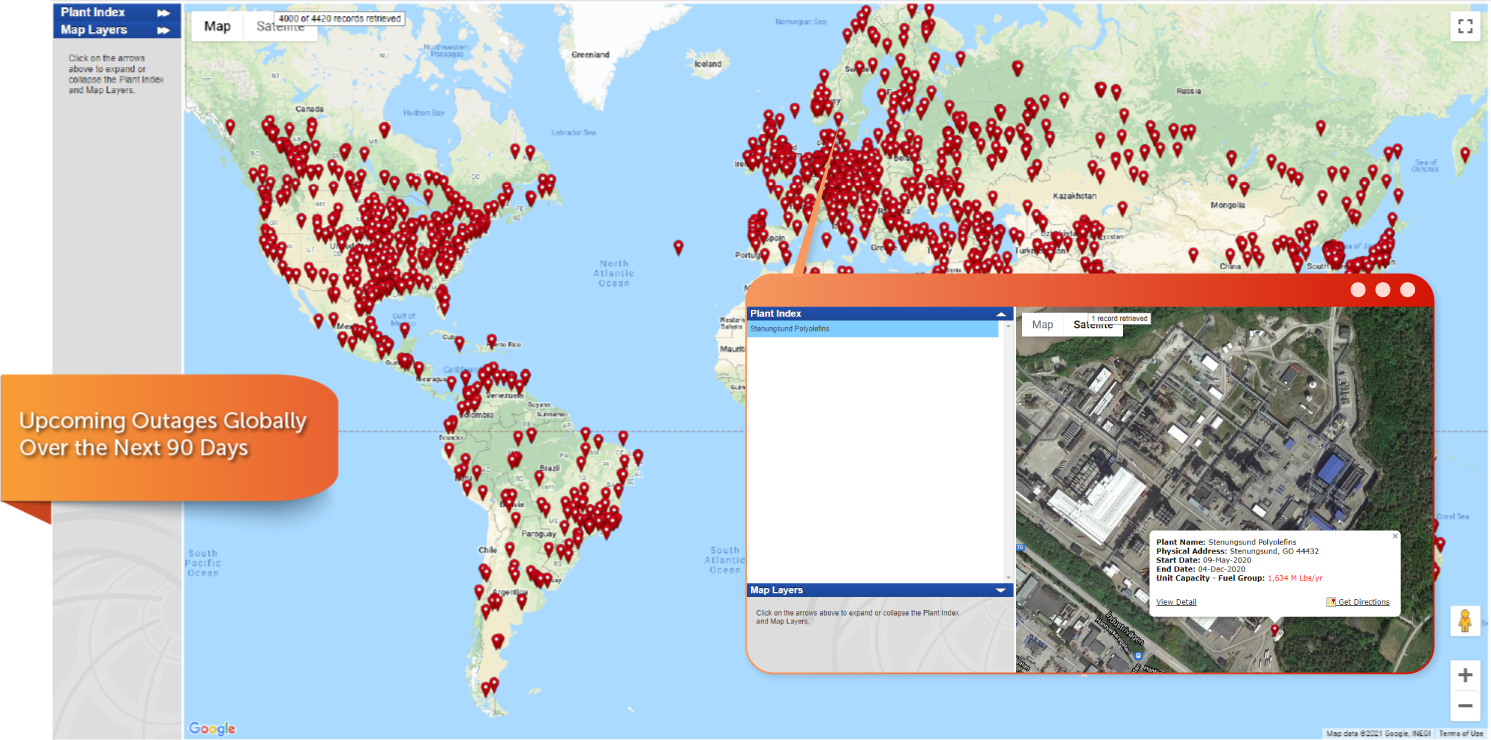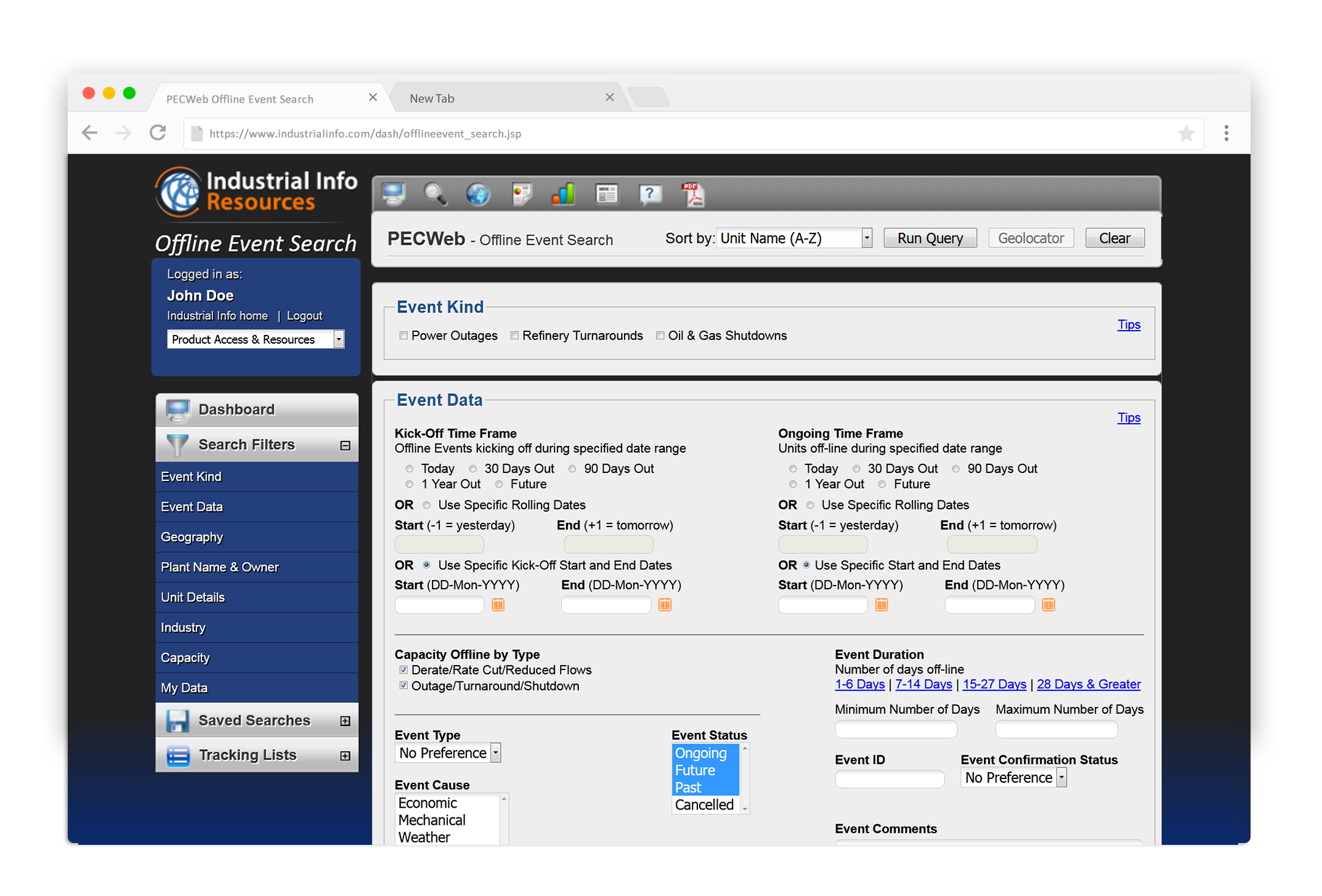 View The Industries We Cover