IIR's Free Member Resources
Your Resource for Trends and Spending Drivers within the Industrial Market
Upcoming Events
Register to Our Upcoming Industry Market Outlooks. Obtain insights at our outlook events forecasting the expected spend in the industrial market.
Post-Events
Request Free Access to Industry Market Outlooks from IIR's Experts. View our recent market outlooks and webinars to gain valuable intelligence on the latest trends.
Analytic Tool
IIR's Disaster Impact Tracker monitors natural disaster events around the globe and their impact on industrial plants and units.
News Articles
Get access to weekly updates on the news and trends affecting the industrial market as well as thousands of historical news articles.
Newsletter
Navigate the currents of change and track the pulse of the industrial market with our weekly NavigatIIR newsletter.
Indicators
Keep track of certain key economic indicators that affect spending and construction within the industrial market.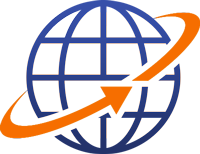 February NavigatIIR

Current United States Economic Indicators