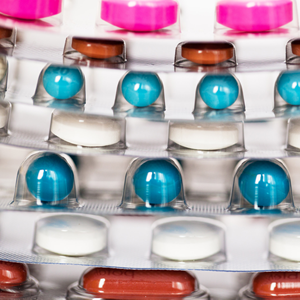 Industrial Info provides the most accurate market intelligence available. Our Pharmaceutical & Biotech coverage provides detailed information on 2,900 active projects totaling over $100 billion in investment value, and 5,775 operational and pre-commissioned plants worldwide, providing accurate, continually verified intelligence about project milestones, equipment needs, key contacts and much more. In addition, our Pharmaceutical & Biotech Platform includes information on hundreds of canceled or on-hold projects and inactive or closed facilities.
Along with plant and project information, contact details for more than 8,000 key decision-makers for projects and 34,000 key plant contacts are consistently verified and updated, providing you with direct access to the people you need to find.
New Coverage in Europe and Latin America
The past few years have been a time of enormous operational changes for the Pharmaceutical-Biotech Industry. Mergers and acquisitions, patent expirations, consolidation, quality concerns--these issues and other market drivers have had a huge impact on how industry invests its capital dollars and where it is being spent. How do you keep track of what's happening in this dynamic industry?
To reflect today's Pharmaceutical-Biotech Industry, Industrial Info continues to expand its new coverage in Europe, Latin America and India. Providing a more complete picture of the current life-science market, coverage will include both operational and pre-commissioned plant databases, as well capital investment and maintenance (MRO) projects for both product development and manufacturing.
Encompassing the entire Life-Science Industry, coverage will include traditional pharmaceuticals (branded, generic and over-the-counter), biologicals (cell-based) drugs, diagnostic substances, active pharmaceutical ingredients (APIs) and nutritional supplements. The burgeoning medical device market and major laboratories will be included as well.
Prescription and over-the-counter (OTC) drugs for human or animal use. Traditional drug therapies such as antibiotics, analgesics (any medicine intended to stop pain) and cold remedies.
Materials used in the diagnosis, prognosis, prediction and prevention of disease. In vitro (experiments performed in an artificial environment like a test tube or culture media) and in vivo (tests performed in a living body or organism, as well as a process or reaction in the same) diagnostics and reagents.
Most plant-derived drug preparations, as well as those that can be synthetically duplicated. Vitamins, plus the growing sector of "alternative" and herbal supplements.
An umbrella term for therapies that are formulated from organisms or their cellular components. The relatively new genetically based therapies, vaccines and hematology.
FDA-regulated devices and equipment, including catheters, stents and prosthetics.
Covers a broad range of items including cosmetic creams, hair dyes, lotions, toothpastes and mouthwashes, shaving creams, bath salts, and much more.
Includes research & development, biosafety, and analytical testing labs for private, university, and government use. Laboratories can span virtually all SIC codes within the industry.