Automotive Industry
Necessary Information and Insight for Those in the Automotive Industry
Automotive Industry
About the Industry
The fight for the North American automotive market share has become increasingly intense over the past decade. The foreign automakers have made great inroads into a market that, for years, was dominated by the Big 3 (GM, Ford, Chrysler).
Today, the Big 3 has been replaced by the Big 5, as the foreign automakers transplant operations into the North American market. In the U.S., while the traditional northern automobile strongholds are still in place, the southern/southeastern states have made a tremendous push for their piece of the automobile industry pie.
As the competition heats up, the northern automakers will continue to modernize and upgrade their plants to keep pace with the changing atmosphere of the industry, while the southern automakers are constructing new assembly plants left and right, often announcing massive expansions before producing their first automobile.
In both cases, the tier suppliers are constructing or expanding their facilities across North America to accommodate the automakers. No matter how you slice it, billions of dollars are at play in the Automotive Industry, and those with the best, most timely insight into the sector will be the ones that can take advantage of the increased spending.
To that end, Industrial Info offers its Automotive Information Platform, designed to provide the necessary information and insight for those involved in the Automotive Industry.
About the Platform
Industrial Info's niche Automotive Industry Information Platform runs the gamut of the auto industry, covering plants and projects of automobile manufacturers, original equipment manufacturers' (OEM) assembly plants, parts manufacturing locations, R&D campuses, plant operations for tier suppliers, and other sectors involved in the manufacturing process.
Plant Coverage
The Automotive Information Platform contains details on approximately 2,500 operational automotive facilities in North America. Information on plants includes plant owner names, plant, operator and corporate names, addresses, phone numbers, SIC products, employment count, and up to nine key management contacts.
Major Project Coverage
Since 2008, Industrial Info has reported on more than 1,700 North American automotive projects, representing more than $45.8 billion in value. Each year, on average, approximately 250 - 300 projects are reported covering grassroot construction, and in-plant capital and major maintenance shutdowns. Platform subscriptions include immediate access to active projects and daily deliveries of new and updated projects.
Project Contacts - Each project report includes three contacts that represent the owner's project manager, engineer, or management contacts, as well as up to nine additional plant management contacts. Other contacts include major engineering or construction firm awards or turn-key equipment suppliers.
Contact us today for more information on the platform and how to subscribe.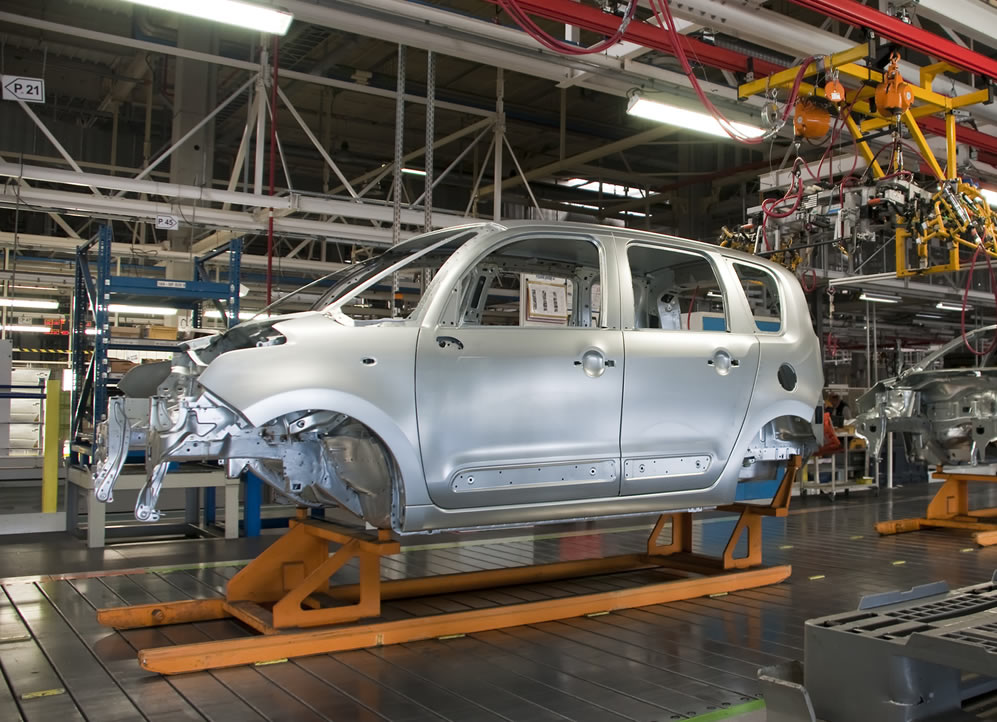 View The Industries We Cover